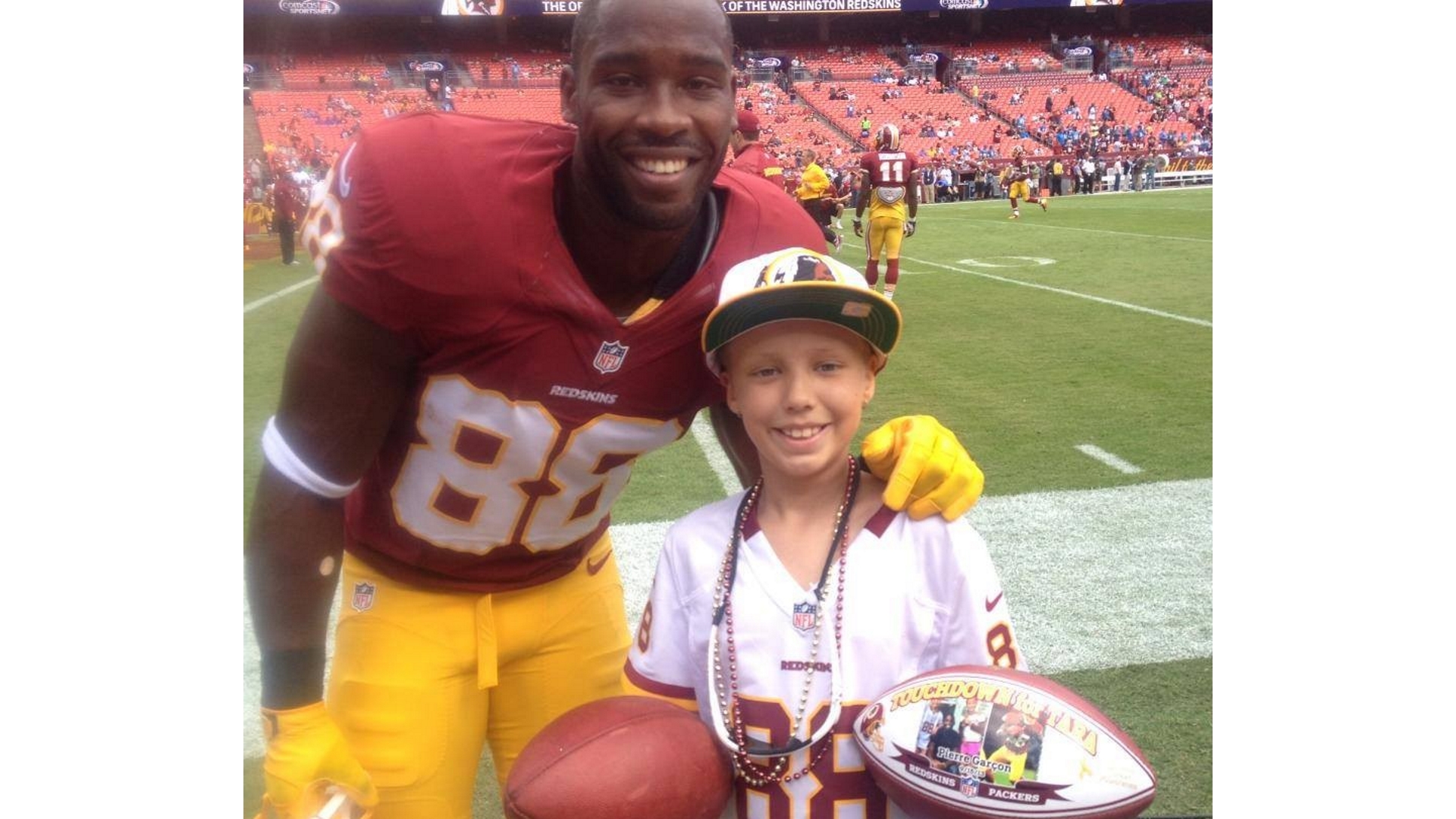 ESB worked with Paisano's Pizza in a fundraiser for a local child, Tara, with brain cancer. Here is an excerpt of the press release:
Local pizzeria and subs restaurant, Paisano's Pizza, together with Redskins Wide Receiver Pierre Garcon, is beginning a new fundraiser called 'Let's Take Care of Tara'. It begins September 3rd and continues throughout September, which is Childhood Cancer Awareness Month. There are 22 participating locations in the Northern Virginia and Maryland area. Each caller on Tuesdays to mention the fundraiser will have 10% of their order donated directly to Tara, an 8-year old girl from Fairfax who suffers from pediatric brain cancer.

Childhood Cancer Awareness Month is a venture that promotes awareness of the most common forms of childhood cancers that afflict 13000 children who are diagnosed with cancer every year. Fundraising events happen all over the country, raising money both for research and for the families of the victims. Paisano's will be listed as such an event.